A 43-year-old breast cancer mother claims she has been forced to leave her rented home as her health deteriorates.
Agnes Dogbe is bedridden with the disease and can't pay her rent or take care of her two daughters.
The woman, who lives in Kasoa in the Central Region, is also facing potential homelessness as her landlord wants her out and none of the members of her family will take her in.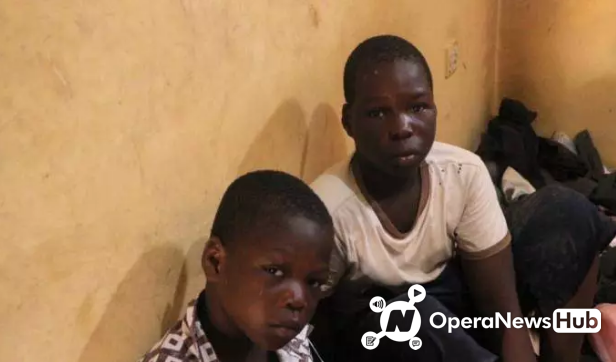 The condition of breast cancer at Agnes Dogbe has reached an acute stage. Her left breast is purple.
Thus according her, as their condition deteriorated a few years ago, her children's father fled.
"I called on my parents to come and help me but they declined.
When the ailment started my elder sister took me to Accra's Ridge Hospital, but after that she declined to come and help me again. I had to go for a scan that cost GHC700, but when I told my sister she said she couldn't afford it, She told me.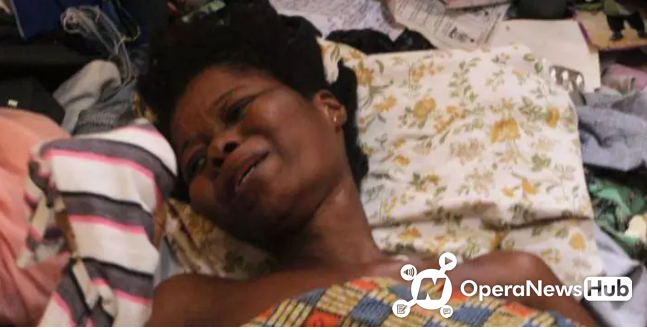 "I have nobody to look after me.
My landlord also took the keys to my room asking me to leave the house because of my stinks on my rotten breast. But if I leave, I'm not going to find shelter for myself and my kids. She told me.
Agnes, who used to hawk sachet tea, says it is now a great blessing for her and her children to feed once a day.
The support organization on crime reduction, the Crime Check Foundation, went to her assistance and contributed GHC1500 for her immediate care.
The Foundation draws support from individuals , corporate bodies.